Breaking Point: Bad Company 2 Tournament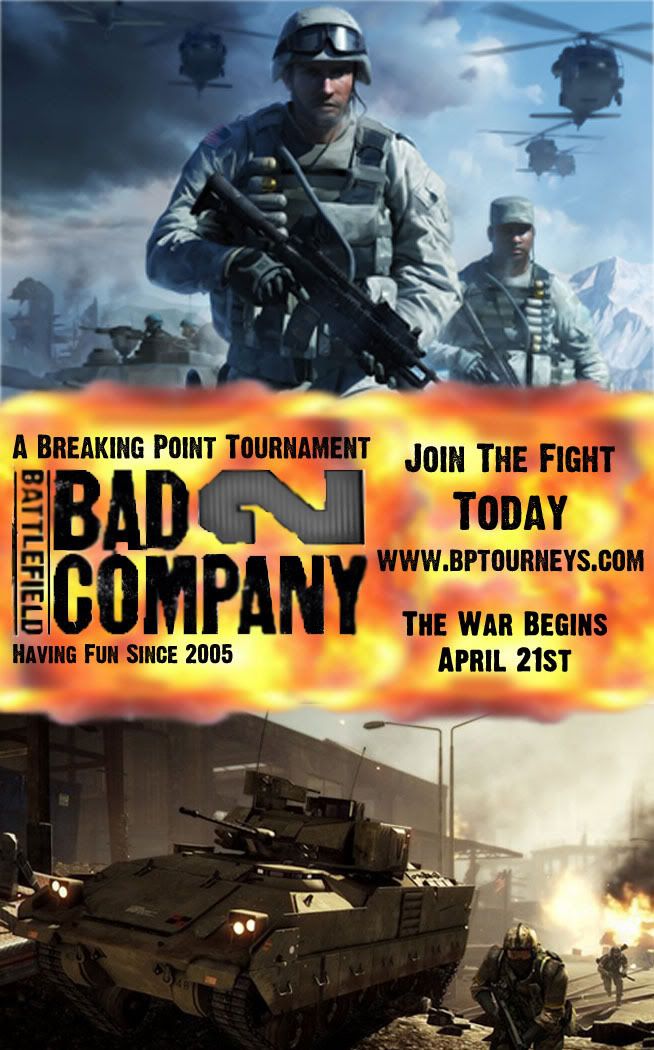 Breaking Point: Bad Company 2 Tournament
Breaking Point is making a move into the Battlefield community with the release of its Bad Company 2 Tournament!
Bad Company 2 Alpha:
2-9 Mechanized Infantry Battalion
vs.
191st Motorized Rifle!
Join the fight in the Newest Breaking Point Tournament, battling for control of North America!
Breaking Point is in its 5th Year of operation, specializing in Team Work oriented Tournaments.
* Battle Days: Tuesdays
* Russian & American Divisions (Ranks + Promotions)
* Awards
* Other Tournaments include Call of Duty 2 and Call of Duty 4
Come join the war and make a difference soldier!
The Alpha Tour beings week! To join a side register here:
http://www.bptourneys.com/division.php
Breaking Point Tournaments:
http://www.bptourneys.com