Master Corporal

Joined: Fri Nov 20, 2009 1:36 pm
Posts: 88
Re: Need help with BFBC2 PRoCon. Click Here!
So I am now the newest admin for the BASHandSLASH BFBC2 server.

As myself and Sam (ibleedv20) were talking about some things in vent pertaining to procon, the BASHandSLASH server and just BFBC2 in general, Sam comes up with the idea of documenting our own experiences with ProCon as an RCON alternative for the server. So that's what we are doing.

Over the next week or so I will be monkeying around with ProCon as much as I can, without interfering with the gaming experience of the players, and will be documenting my findings here. Once I'm done we will be combining all our data into one easy to follow guide for using ProCon for your BFBC2 server. I'm sure there are other guides out there already and maybe some of them are already easy to follow. However this isn't meant to be the end all of guides for ProCon. This is simply a way that we can share our experiences with the rest of this great community and hopefully help at least one person.

I'm hoping this will be as much a learning experience for you all as it will be for me. I hope I learn alot and I hope you all do to. These may not be the type of dedi servers we're used to, but it's the only thing we have so far this year and we all have alot to learn about them. But for now keep gaming hard.

See you on the battlefield.
xXToYeDXx
_________________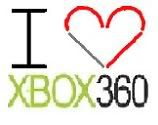 Master Corporal

Joined: Fri Nov 20, 2009 1:36 pm
Posts: 88
Re: Need help with BFBC2 PRoCon. Click Here!
OK, so let's start with a basic overview of ProCon.

To start let's talk a bit about adding your server to the server list and connecting to it. Simple stuff. When you open ProCon for the first time you'll notice there is a big blank space on the left. This is where all the servers you manage will appear. But first you need to add them. Start by typing in, or copy/paste, your server IP into the "Host" text entry box.
If your chosen RSP uses port "48888" then leave the next box how it is. By default it should already be "48888". Note that this box is NOT for your BC2 server's port. If your chosen RSP/GSP uses a different port for admin access then type it in here.

Next we look at the Username text box. This is entirely optional, and since I have yet to figure out how the manual login works with ProCon I would suggest leaving this blank. I will update this with more info once I find out if ProCon can use different login info for diferent levels of admin. I'm sure it can, however since I am not the "head" admin I will leave this for either Jock or ibleedv20 to mess around with.

Now we move on to the final text entry box. As with the Username field, I'm sure you can set up different admin accounts for each level of admin you want, but I just put in the master password. Although you can leave the Username field blank, the password field must be populated with a valid password. I'm assuming a blank Username field requires the master admin password. So type that in here. Click Connect.

Once you click connect your server should appear within the previously blank box on the left. We're almost done, but not quite.

If you would like ProCon to auto connect to your server whenever you open it then follow these steps. Right click on the server. Click on "Automatically Connect". You are now done. You have added your server to the list and set ProCon to auto connect upon launch. That wasn't so bad now was it?

This concludes this section of the guide. I will be adding more as I tinker with it. Next time I will be looking at the UI and the various options ProCon has within it. Now that you have set up ProCon feel free to tinker about and add your findings to this thread. I will be sure to add any good info to the final guide and give appropriate credit to anyone who contributes. Remember, this guide is for the community, by the community.

Game On!
_________________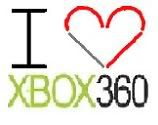 Master Corporal

Joined: Fri Nov 20, 2009 1:36 pm
Posts: 88
Re: Need help with BFBC2 PRoCon. Click Here!
Welcome to part two of my logged experiences with PRoCon.

This time we'll be looking at the UI elements of PRoCon and the various options within it. Let's get started.

Firstly you'll notice that PRoCon has quite a bit of options to tweak and play around with. The numbers of things you can do with PRoCon is quite large and make the BFBC2 Dedi servers seem more in depth than the stock servers appear to be. It's still not anywhere near let's say a CoD4 server or a CS:S server but it still has quite a few more options than I originally thought.

After adding your server to the list with the proper login info (which we went over in my last post) you'll notice that the name of your server followed by the IP is diplayed in bold underneath the login info text fields. Underneath that you should see the number of players, the version of either the server or PRoCon, I'm not sure which, the gamemode currently being played and the map currently being played.

Beneath that you'll see various tabs which I will explain in more detail.

First tab is "Players". This tab is fairly self explanatory. A list of current players will populate here with various details about that player such as ID#, Clan Tags, Squad and Score among others. Not too much to say here except that it is a nice way to keep an eye on who is in your server.

Next tab is Chat. This is where you, the admin, can keep a log of the in game chat as well as chat back with the players in your server. Again, fairly self explanatory, but witch a few options. While chatting with players in your server you have the option to "Say" or "Yell" your message. "Say" will display your message in the standard text chat area while "Yell" will display it in the center of the screen as a flashing message. You will also have the option to send your messages to "All Players", "Attackers" only or "Defenders" only and how long you wish your message to appear for. Simply choose any of those options, type in your message and click the "Send" button. Alternatively you can hit either of your enter keys to send it as well. Another great feature about this tab is that you can copy/paste from this log to Notepad or Wordpad for future reference. Say you perma ban someone for excesive use of racial slurs. You can now have something to reference to prove the ban was justified if that player challenges the ban.

Third tab is Events. In my opinion no RCON should be without this particular feature. This tab is responsible for logging everything that happens in your server. At least everything you want it to. The choice is yours. If you want PRoCon to log temp bans but not permanent bans then you can set it up like that. I simply have mine to log everything as I would like to know everything that happens in the server that I help admin. Aside from having the option to choose which info gets logged you can also set a max number of "Captures" for the log. Once the log reaches the max number of captures the oldest capture gets deleted to make room for the newest one. Now a feature that I would really like to see for this tab is the ability to save your logs as text files for future reference. Hopefully Phogue will take this into consideration.
Next we come to the Lists tab. Within this tab are 3 sub tabs. Let's take a look at them.
First we have the Ban List. Pretty easy to explain. It's where you see previous player bans inluding the type of ban, remaining time if applicable and the Reason. I highly recommend you always type in a reason for a ban. Especially if you're just an admin like me and not the owner. Sometimes players will challenge bans and the server owner will want some explanation why you banned that particular player. Combine the reason with either the Chat Log or Even Log and you have a solid case to prove the ban is indeed justified. Failure to provide this evidence may result in loss of admin priviledges. Consider this not only a warning but also a lesson in admin etiquette. Now this isn't without it's flaws. Proving a ban is justified for a cheating player is quite hard in this game without a battle recorder or spectate mode. And using KD/R alone as evidence of a cheat usually isn't enough. Some players are good enough to get 15/1 KD/Rs and simply calling them a cheater doesn't cut it. You need proof and this is why so many of us want a first person spectate mode for this game. Without it you're really just relying on PB to catch cheaters and this contradicts the purpose of dedi servers with admins policing it. It can easily be equated to MW2 relying solely on the ever so fallible VAC to catch cheaters. PB might be better, but just like any other piece of software it isn't without it's flaws.

Next is the Maplist. Within this sub tab you'll be able to set up a map cycle for the various gamemodes available in BFBC2. Under the "Current Playlist" dropdown box you can choose which gamemode you wish to create a map list for as well as the number of maps supported by that particular gamemode. Under "Current maplist" you will see the current map cycle for the chosen gamemode. But first you must click "Change Playlist". This will give you a warning stating that your current maplist will be lost and all available maps for the gamemode you which to switch to will be added to the list, which can be edited later. Under "Available Maps" you will see the maps available to choose from for the particular gamemode. If you choose to remove a map from the list then decide to re-add it, this is how you'll do it. Choose the map from the dropdown menu and click "Add Map to List". You also have the option to set it as the next map, run the next map and restart the current map.

Now we get to the "Reserved Slots" tab. Fairly simple looking tab because it's a fairly simply feature. In my opinion it's too simple. Now this isn't a slight against Phogue or PRoCon, it's actually a criticism of the way DICE implemented this feature server side. Having the ability to reserve slots is a must for any clan. You want non clan members to populate your server, but you also want to make sure that members of your clan can also get in without issue when they want to. Especially if your clan splits the cost of the server with a member dues system. Because why would anyone pay for a server if they can't get in to play on it? Now my own gripe with this server side feature is actually in the way they implemented it. By reserving slots you actually cut down the number of non reserved player slots. Reserving 16 slots means that when no reserved players are on, only 16 players can be in your server. A better way to implement this would have been to allow the reserved slots to fill up with non reserved players until a reserved player decides to hop on. At this point the server makes a couple of checks and randomly kicks a non reserved player out to make room for the reserved member. Now it would also be proper etiquette for the server to also give the kicked player a reason such as "You were kicked at random to make room for a reserved member. Sorry for the inconvenience." Aside from that personal gripe I think this is a good first step for this feature. Hopefully we see an update to this soon.

Woohoo! Server Settings tab. This is where most of the "meat" is when it comes to the server options. First we can set passwords. A game password that players will require to type in before joining the server and an Admin password for admins. Going down the list we see Configurations. These are the basic options for your server.

Punkbuster: Turns PB on and off.
Ranked: Whether or not you want your server to be ranked.
No Rank Limit: By checking this option you set up your server to allow anyone in regardless of player rank. Unchecking this and setting a rank limit will not allow anyone over that limit to join.
Team Balance: Still experimental. This is an auto-team balance feature that kicks the last player who joined if the teams are not balanced.
Friendly Fire: We all know what FF is.

Further down the list we see Player Limit which is by default the max number of players the gamemode will allow. You can set a lower number here if you wish.

Gameplay. Here are the in depth options for the server.

Hardcore: For those who like one shot kills. This will disable killcam, disable most of the UI and up the damage on each weapon significantly.
Killcam: When not in hardcore mode you can use this to manually disable or enable the killcam.
Minimap: Same as above but for the minimap.
Crosshair: Same as above but for the crosshair.
3D Spotting: Same as above but for 3D spotting. This option controls whether or not you see the red arrows over spotted enemies within the 3D game world or map.
Minimap Spotting: Same as above but for the minimap spotting. This option controls whether or not you see the positions of spotted enemies on the minimap.
Third person vehicle cameras: Self explanatory. This option will either enable or disable the use of a third person camera while in vehicles.

Details: This is a simple text box where you can place info about your server, clan, yourself, teamspeak, vent and anything else you would want the player to know. The info in this box is displayed while the player is at the loading screen waiting to join the game. There is also a place for a custom banner to be used with the above mentioned information.

Next tab we see is "Plugins". This tab allows you to enabled certain plugins for PRoCon that either make it easier to use, allow mixed gamemodes or auto kick high ping players. For the most part the description box within this tab will answer most, if not all, of your questions regarding each plugin. But just for fun let's take a quick look at each one.

Basic In-Game Info: Enabling this plugin will allow anyone in your server to access basic information regarding the server and other players simply by typing in certain commands within the chat area in game.
In-Game Admin: Kind of like Mani Mod for CS:S but without a UI splash menu to display in game. Instead it allows admins to use text based commands within the in game chat area instead of Alt+Tabbing out of game to issue a command. Very handy for the admin who also likes to play.
Mixed Gamemodes: This is a great feature in my opinion. This will allow you to set up your server to automatically switch between gamemodes.
Ping Kicker: This plugin will allow you to set a max ping and if any player is above this ping for an alloted amount of time, PRoCon will automatically issue a kick command to the server to kick that player.
Spambot: This little plugin allows you to set a couple of messages to automatically be posted by the server every so often. Currently there are 2 message slots and the options to "Yell" or "Say" the messages and how often the plugin will send them.
Welcome Messages: This plugin will allow PRoCon to automatically send a private message to a player when they join your server.

Now we move on to the next tab which is "Accounts". This tab will allow you to set up various levels of admin as well as accounts for each of your admins. But this doesn't stop there. Just like with the In-Game admin plugin we talked about earlier this will allow you to set up PRoCon as a layer server where admins won't need their own instance of PRoCon to issue commands from within the game. Pretty neat huh? I think so at least. How this works, or at least as much as I've gathered so far, is that PRoCon is always watching the chat for commands. And when a certain player (soldier name) says something in respect to a server command PRoCon will automatically issue that command on their behalf. So say an admin, that isn't running PRoCon locally on their PC, types /@kick playername Team Killing. PRoCon will automatically issue a kick command against the player on behalf of the admin who issued the command and give the reason "Team Killing." to the player who got kicked. However before PRoCon will issue the command it will first make a check against that admins account to verify whether or not the admin has the particular priviledge. Admins will only be able to issue commands based on the priviledges within their admin level. I like this feature, however it would be alot better to have PRoCon running as a layer server on the dedicated machine that the game server is running off of. Otherwise the owner's PC will always have to be on and PRoCon will always have to be running on it in order for this feature to work. All in all this is a very cool feature and I would like to thank Phogue for thinking ahead on this one.

Lastly we'll look at the "Console" tab. This is your basic command console. This will allow you to issue commands for your server. Anything can be done from here. At least anything that the server itself will allow. Kicking, Banning, restarting, map changes, you name it. Not really a whole to say about this other than it's a basic console.

This concludes part two of this guide. I'm not sure what else there is to talk about. Maybe I'll look into each server command with more detail.

Anyways, until next time,
Game On
xXToYeDXx
_________________