Master Corporal

Joined: Fri Nov 20, 2009 1:36 pm
Posts: 88
Re: Bad News? Good news?
Although this would seem like bad news for the boycott/petition, in reality the sales numbers don't matter. Well, I guess they do to IW and Activision, but when you get right down to it they really don't tell you how many people enjoy playing the game, or how many people don't enjoy it. Many people, such as myself, didn't even know about the removal of dedicated servers, or FOV stuck at 65, until we installed it and launched it. Once you open a PC game, you can't return it. Many others who did know about the games issues still bought it for various reasons.

1) The crackers wanted to see what they could do with this game, so they needed a copy.

2) People only interested in playing games, and not modding them, still bought it to see how good/bad the game really is. They wanted to know first hand if this was a game worth playing.

3)They were still hanging onto hopes that IW would reinstate dedi servers for the PC version.

4) Some just don't care either way, and they wanted to continue playing games with the "Modern Warfare" name on them.

5) Some still wanted to see how extensively the game could be tweaked, ie. config files, not cracks, internally and client side to see how fixable the game is out of the box. For a while, it was fairly tweakable until the patch removed alot of key dvars from being changed via the config files.

Although IW and Activision are using sales numbers to judge how popular and well liked this game is, they're wrong to do so. Yes, people still bought the game, but how many who bought it are still playing it? How many will be playing it a month from now? 4 months from now? A year from now? I have no doubt that console players will really enjoy this game, as nothing changed for them. PC players on the other hand are used to a very different gaming experience, and MW2 just doesn't deliver on that. The console version is definately going to be a huge hit, but the PC version is most likely going to die quickly. Even those who enjoy it on PC will notice how hard it is to find match once those who don't like it stop playing.
_________________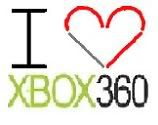 Captain

Joined: Thu Nov 27, 2008 2:20 pm
Posts: 514
Re: Bad News? Good news?
i lol'd, i admit i bought it, but i never said i'd boycott it, actually, when i found out the news about dedicated servers i said i wouldn't get it once.. than i cooled down and decided i would.. maybe these boycotters thought the word "boycott" meant, a bunch of boys holding hands going to the store to pick up there copies.

now because they didnt go through with there boycott.. there is an even less of a chance we will officially get anything we want now.. furthest i can see IW going now, is allowing a few cvars, doubt they will bring back console, imo they will add the options to the options menu, kind of like the promod menu where you can change fps, and fov.
_________________
Quoted by the wise one known as Jock Yitch!
"we should have a drinking game based around anyone at IW saying the word "PC" - and if we did, it would take years before anyone got drunk."